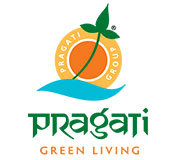 Pragati Green Meadows
₹1.07 Cr to ₹2 Cr
267 & 500 Sq.Yds Multiple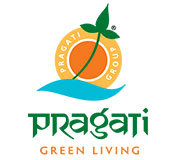 Pragati Green Valley
₹93.5 L to 1.75 Cr
267 & 500 Sq.Yds Multiple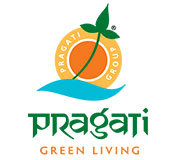 Pragati Green Heights
₹1.5 cr & Above
500 Sq.Yds Onwards
All Projects Highlights
PRAGATI GREEN MEADOWS

PRAGATI GREEN VALLEY

PRAGATI GREEN HEIGHTS
Location Highlights
Express Highway Chevella- Shankarpally- 2 mins Drive
Pragati Resorts- 2 mins Drive
Proposed Regional Ring Road- 7 mins Drive
International Airport- 45 mins Drive
Gachibowli ORR Junction- 35 mins Drive
Hi-tech City- 50 mins Drive
ICFAI University- 10 mins Drive
Indus International School- 15 mins Drive
Bhaskar Medical College cum Hospital- 15 mins Drive
Chilukar Balaji Temple (visa God)- 15 mins Drive
ORR via Nagulapally Railway Junction- 15 mins Drive

Free Membership to World-Class Pragati Resorts
Pragati Green Resorts is a one-of-its-kind resort in the country - it is a man-made eco-village developed on barren land creating a natural habitat. Perfect for a refreshing getaway!
Club House
Wi-Fi Connectivity
Swimming Pool
Health Club
A/c Cottages, Suites
Open Air Theater
Adventure Sports
Mini Cricket Ground
Water Slides and Water Sports
Pyramid (Yoga & Meditation Center)
Restaurant amidst Greenery
Cafeteria with Lake View
Vanams (Navagraha, Nakshatra etc.)
Mosquito Free Environment
Boardrooms and Banquet Halls
Pragati Sparsh - Natural Spa Children's Park
Bridge and Billiards Rooms
Basket Ball, Tennis & Volley Ball Court
Still not convinced?
About Pragati Group
Pragati was established in 1994, consumed by the passion to ensure India's medical heritage must take its rightful place as one of the world's greatest healing system. Pragati Group thus ushered in 'Vyadi Rahitha Samajam' by harnessing the health giving and healing power of plants. Dr G.B.K Rao CMD Pragati Group selected a piece of barren land on the basis of three criteria – it is away from the city and highway, non-cultivable /barren land and totally depleted of water. Now, this area has been turned into a location people call "Pragati is Heaven on Earth."
About Pragati Green Living
Pragati Green Living comprises Green Plots & Nature Villas in Shankarpally, Hyderabad 30 Km from the main city, away from the hustle bustle yet optimally located for connectivity, accessibility and development. It resonates Pragati Group's vision of creating innovative and economically viable garden cities, where every individual in the world enjoys abundance of nature. Come, own a piece of nature's paradise. Live amidst nature's beauty and tranquillity at Pragati Green Living!